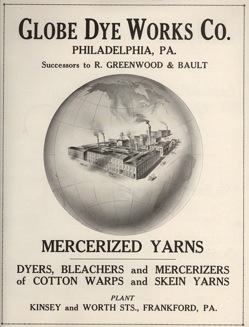 Globe Dye Works
, 1865

4500 Worth Street, Philadelphia PA 19124 (north of Kinsey Street, formerly Oxford Street; west to Torresdale Avenue, formerly Little Tacony Creek).
© Barbara M. Auwarter and Joyce Halley, Workshop of the World (Oliver Evans Press, 1990).

The original building built in 1867 by Greenwood & Bault still stands at the corner of Torresdale Avenue and Kinsey Street. 1 It received its water supply for dyeing and bleaching of textiles from the Little Tacony Creek, a large tributary of Frankford Creek.

Additional buildings were erected in 1871, 1873, 1874, 1880, 1885, and 1891. 2 By 1895, a corrugated iron covered bridge allowed access to the mill buildings which had spread across Little Tacony Creek. Some buildings were razed during this period, and today's appearance seems to indicate construction well into the twentieth century. 3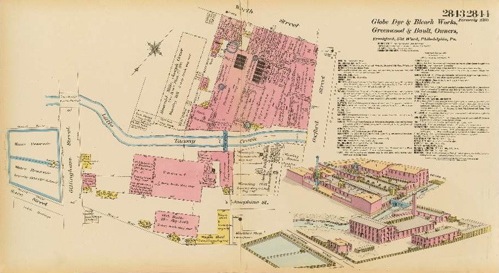 "Globe Dye Works, Greenwood & Bault, Owners" (1895), Hexamer General Survey #2843-2844

As was the custom of the time, mill owners leased parts of their mills to related industries. In 1876 there were five tenants sharing the mill with Globe Dye Works. Minnehaha Mills, leased by the Garsed Bros., produced cotton goods, such as towels, Cheviotts, dress goods, and the very famous Minnehaha bed ticks. Steadfast Mills, leased by Joseph Culbert, produced cotton and woolen goods, ginghams, miner's flannel, towels, and crash. The tiny Willow Brook Hosiery, leased by J. W. Powell & Co., employed five hands to produce hosiery. No lights were used, and there were no provisions for extinguishing fire. The Globe Machine Shop was leased by Clayton Deen. 4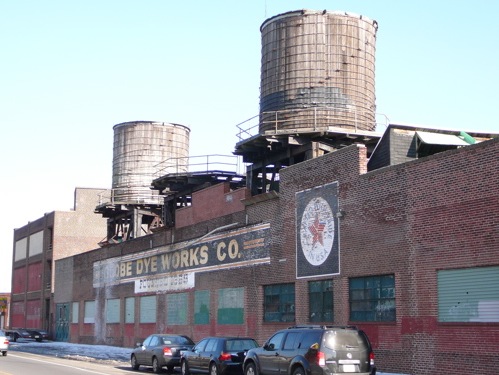 Two water tanks survive along Torresdale Avenue (2007).

Massive wooden water tanks which first appear in a Hexamer Survey of 1895 still make an overpowering statement of the function of the mill. 5 The complex maintained its own reservoirs containing one million gallons of water supplied by artesian wells which provided water for dyeing processes and fire services. A steam piston force pump, made by Philadelphia Hydraulic Works, pumped 750 gallons per minute from the reservoirs, Little Tacony Creek, and the City water main.

Globe Dye Works remains a major bleaching and dyeing house of cotton yarns and warps today. The fourth generation of the Greenwood family manages, while the fifth generation works in the business. Not only have the mills of the Greenwood and Garsed families survived, but their magnificent houses on Leiper Street in Frankford have survived as well. 6 The elaborate Greenwood house of Queen Anne style with nearly contemporary Tudor solarium porch, porte cochere and carriage house retains its original elegance and is enjoyed as a private residence. The Bromley-Garsed house, built in 1864 in the fashionable Second Empire style, is now the home of the YWCA of Frankford.

1 "Globe Dye Works, Greenwood & Bault" (1867), Hexamer General Survey #334.
2 "Globe Dye & Bleach Works, Greenwood & Bault, Owners" (1888), Hexamer General Survey #2198.
3 "Globe Dye & Bleach Works, Greenwood & Bault, Owners" (1895), Hexamer General Survey #2843-2844.
4 Hexamer General Survey #1065-1066.
5 "Globe Dye & Bleach Works, Greenwood & Bault, Owners" (1895), Hexamer General Survey #2843-2844.
6 The Foundation for Architecture Walking Tours, Victorian Frankford, 1987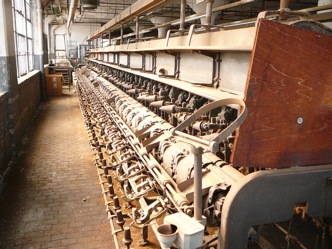 Update May 2007 (by Torben Jenk):
Globe Dye ceased operations in 2005 having been managed by five generations of the Greenwood family, closing that long tradition "You can rely on Globe." More information is being gathered.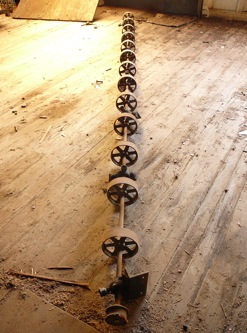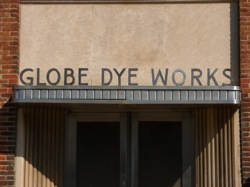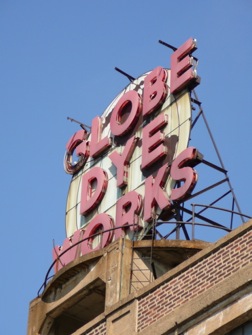 See also:
"Globe Dye and Bleach Works, Greenwood & Bault" (1874), Hexamer General Survey #504.

"Globe Dye & Bleach Works, R. Greenwood & Bault, Owners; Minnehaha Mills, Garsed & Co., Lessees; Globe Machine Shop, Clayton Deen, Lessee; Steadfast Mills, Joseph Culbert, Lessee; Wiltshire Mills, Stewart Bros. Lessees" (1881), Hexamer General Survey #1598-1599.