© Philadelphia Year Book, 1917.
Atlantic Refining Company
, c.1860
3144 Passyunk Avenue, Philadelphia PA 19143

© John Mayer, Workshop of the World (Oliver Evans Press, 1990).

Petroleum refining is one of the most dominant industries in South Philadelphia. Atlantic Refining Company began business in 1866 as a storage facility but quickly expanded operations to include refining as the possible uses of petroleum were discovered. By 1882, Atlantic Refining's plant at Point Breeze, was one of the largest refineries in the United States; it employed 2,950 workers and producing over 100 million gallons of refined oil during that year. 1 In 1891, Philadelphia was exporting 35% of all U.S. petroleum and the Atlantic Refinery was producing nearly 50% of the world's illuminating fuel.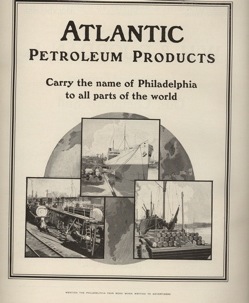 © Philadelphia Year Book, 1917.

Today, the refinery covers 675 acres and includes approximately 5 million barrels of tankage. Its production capability is 130,000 barrels per day and the plant currently employees 500 people.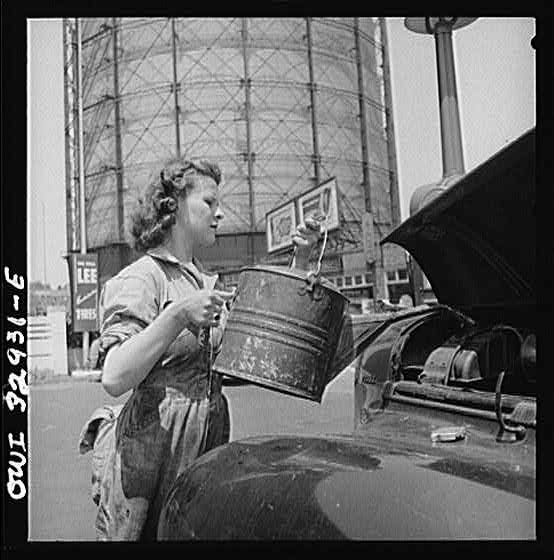 "Miss Ruth Gusick, formerly a clerk in a drugstore, now works as a garage attendant at one of the Atlantic Refining Company garages." (1943) HAER

The refinery has been continuously modified over the years. Initially the Atlantic Refining Company produced gasoline, lubricating oils, waxes, solvents and other petroleum-based substances. A major restructuring occurred in 1971, when the plant began producing only gasoline, industrial fuels, and asphalt. Major components of the facility include a c.1958 hydro-cracker, a c.1979 fluid catalytic cracking unit, and a variety of environmental controls, such as de-sulfurization and sulphur recovery units. 2

1 Blodget, pp. 104-5.
2 Interview with Marty Mader, Plant Manager, Atlantic Refining Company, November 16, 1989.


Update May 2007 (by Joel Spivak):
No change.


See also: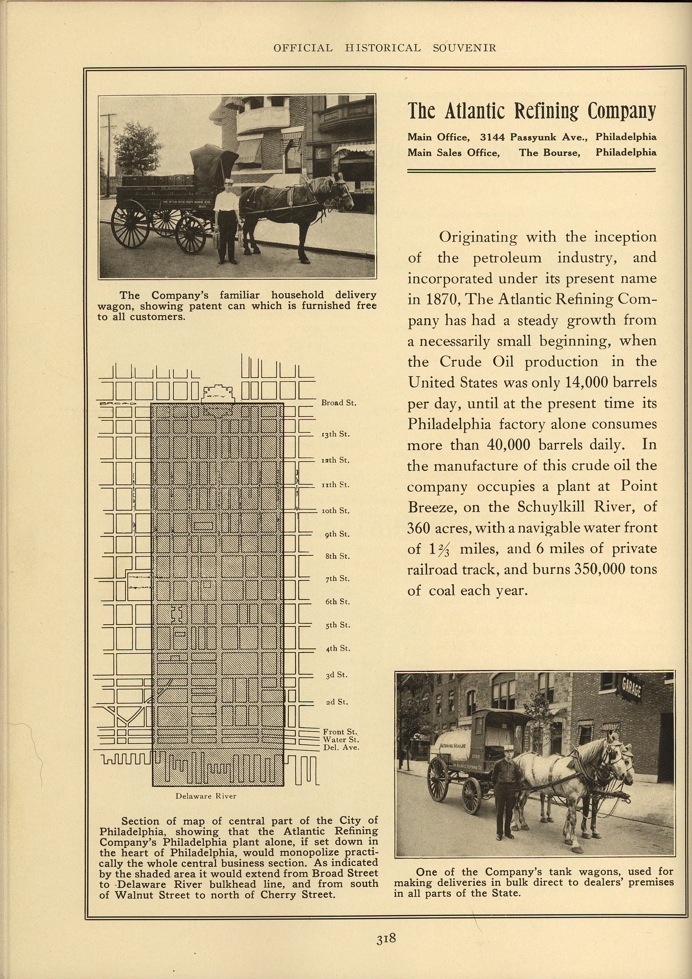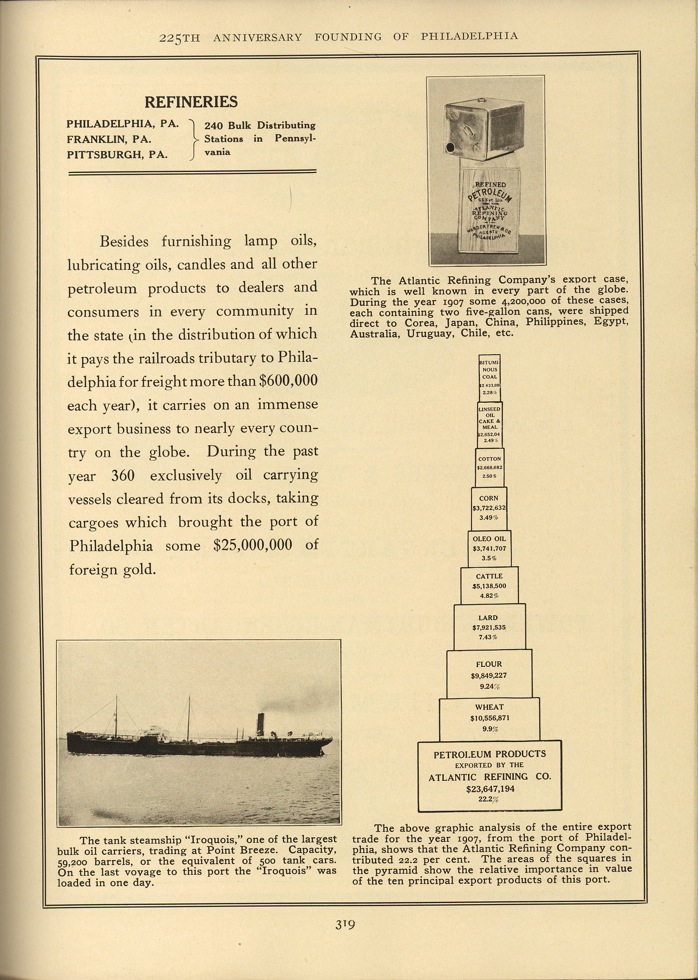 © William Mátos, compiler, Philadelphia, Its Founding and Development, 1683-1908 (Philadelphia, 1908), pp. 318-319.