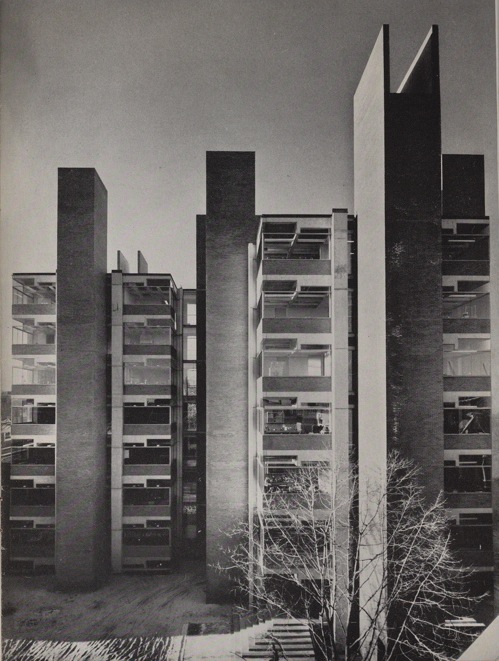 Richards Medical Research Laboratories Building
, 1957-1960

Hamilton Walk between 37th and 38th Streets, Philadelphia PA 19104
© Preston Thayer and Jed Porter, Workshop of the World (Oliver Evans Press, 1990).
images © Louis I. Kahn, Architect, Richards Medical Research Building (Museum of Modern Art, 1961).


The Richards Building was the first multi-story, rigid-frame structure to employ pre-cast, pre-stressed, and post-tensioned concrete construction in the United States. 1 Each independent eight-story tower is supported on eight precast concrete columns, set at one-third points on the facade of the building, supporting a latticework of 47' long primary and shorter secondary Vierendeel trusses in precast, prestressed concrete, each steam-cured to a high finish.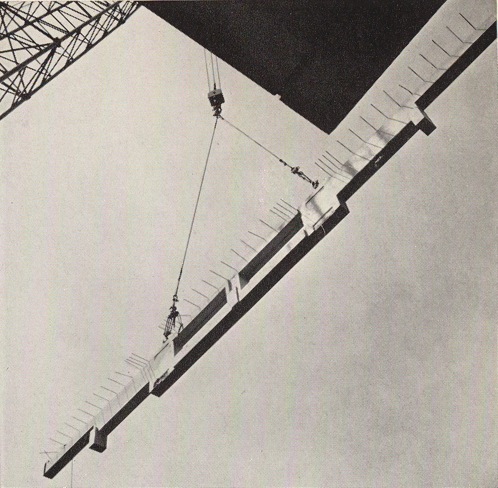 Each of the secondary Vierendeel trusses was postensioned after placement to create a highly rigid frame.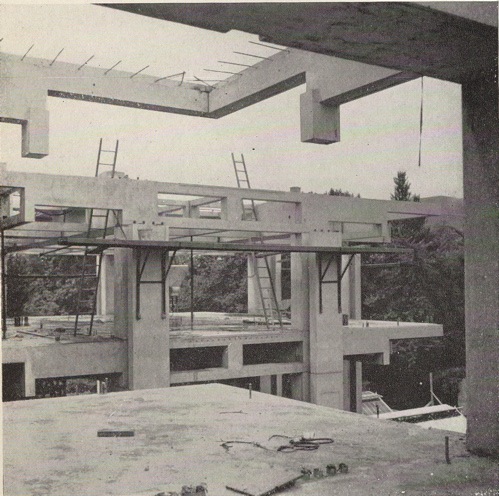 This highly innovative structural system allowed for 45' square, column-free lab spaces, three to each floor, clustered around a poured-in-place concrete service tower core and flanked by poured-in-place concrete peripheral towers for stairs and other services.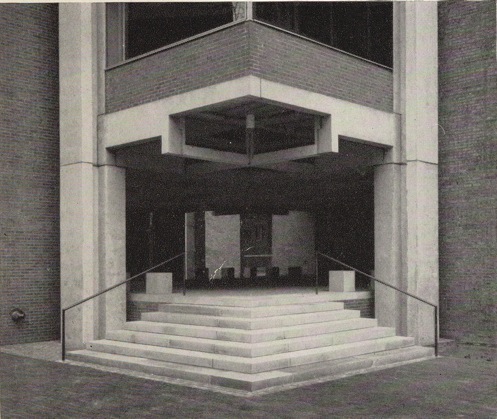 The structural system is readily visible on the facade and in particular in the ceiling of the open entry porch.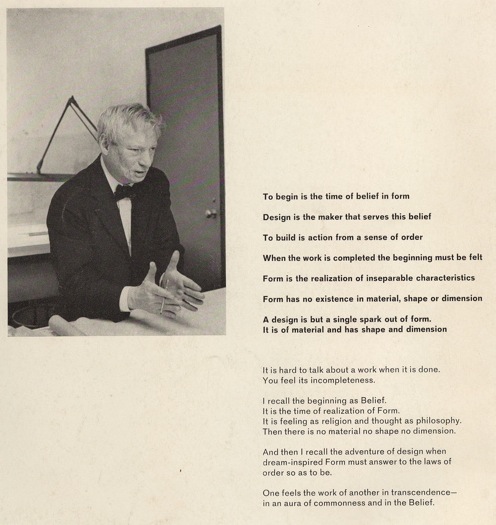 Built between 1957 and 1960, the Richards Building was designed by architect Louis I. Kahn; August E. Komendant was the structural consultant.

1 August E. Komendant, 18 Years With Architect Louis I. Kahn, (Englewood, N.J., 1975)

Update May 2007 (by Harry Kyriakodis):
Still in use.

See also:
Louis Kahn grew up in Northern Liberties. His son Nathaniel filmed a biography entitled "My Architect, A Son's Journey—a Man, his Buildings, his Secret Lives," which was released in 2003 to wide acclaim. While doing research, Nathaniel walked through Northern Liberties and was struck by the similarity between Kahn's monumental masonry structures with their large voids and shadows, and the hulking industrial buildings of Northern Liberties. When The New Yorker magazine wrote about the biography, Nathaniel and his sister were photographed in front of 1010 North Hancock Street. Decades earlier, Lou Kahn had written, "A city should be a place where a little boy walking through its streets can sense what he someday would want to be."